Hi, I'm Isaac!
In 2011, my college football season had just ended and I was about to graduate. I just landed the perfect job with one of the city's largest employers making great money and full benefits.
However, I was miserable at the thought of working in corporate America. I knew if I took this prestigious job, I would get comfortable and never pursue my dream of running my own business one day.
So, I turned down the position. After saying goodbye to this opportunity, I found myself back at square one.
So, I joined a program through my university to learn entrepreneurship as I accepted a minimum wage job as a team member of a small chocolate store.
A Dream Come True
While making handmade chocolates, fudge, and caramel apples, I started writing my business plan in hopes to buy my own chocolate store one day. At the end of the entrepreneurship program, I pitched my business plan to the advisors. They loved it and the rest was history.
I became a business owner at 23 years old straight out of college, and yes, of my very own chocolate store! In one year, I built my business into a half-a-million-dollar operation that yielded me a 6-figure income.
My Entrepreneurial Journey
From year 1 to now year 10 of entrepreneurship, I have had the honor of owning 7 for-profit businesses and 1 nonprofit spanning many industries: handmade chocolates, construction, real estate investing, health supplements, yoga teaching, frozen yogurt, and business coaching.
I have succeeded and failed A LOT and learned so many life lessons along the way.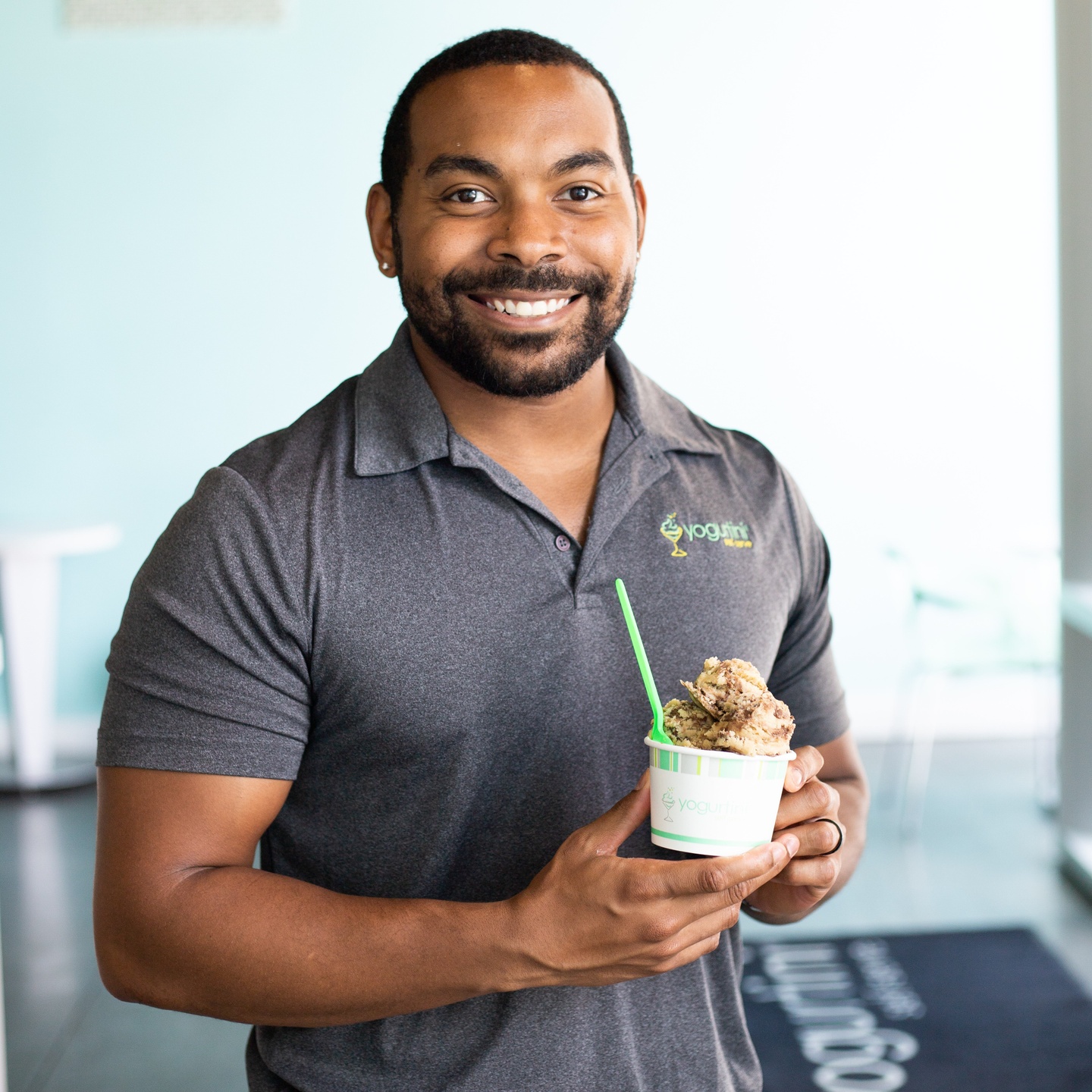 Snapshot of Businesses Owned
RMCF Williamsburg, IA: 2012-2016
Real Estate/Construction: 2014-2017
Yogurtini Plaza: 2015-Present
Superhero Yoga: 2017-Present
SERV Nutrition: 2017-2019
Yogurtini Shoal Creek: 2018-Present
Yogurtini OP: 2020-Present
SPA/ILC Coaching: 2020-Present
Time Freedom Turned To Purpose
Today, my wife Rachel and I still own 5 of our 8 businesses.
My passion project since 2020 due to the pandemic and the destruction it caused to small businesses is Streamlined Profit Academy, my business training and coaching company. Our mission is to help entrepreneurs get past the "I'm stuck" phase and to build their streamlined, profitable business so they can maximize their income, impact, and time freedom.
Why time freedom? Because success is no longer just making a ton of money. It's also about creating a business that allows you to enjoy the fruits of your labor by buying back your time while having a massive impact.
And why Streamlined Profit Academy? Just like I benefitted from an entrepreneurial program that provided me with curriculum, coaching, and a fantastic community that has helped me become a success, I want to offer the same support and level of intentionality to expedite your success.
What Is Your Why?
For me, I have spent the last year of my "extra time" at home being an obnoxiously present father and I pride myself on being able to eat all three meals of the day with my wife and our kids. THIS. IS. MY. WHY.
So what is your WHY? What would life look like for you if you achieved maximum income, impact, and free time?
If you are sick of wondering and are ready to make it happen, let us help you with Streamlined Profit Academy.
What's your Myers Briggs?
ENFP.
Where do you live?
I was born and somewhat raised in Kansas City, MO. We moved when I was young and I was out of KC till 2015. Now I'm back to my roots, I'm KC for life!
What's your pet peeve?
Excuses.
Favorite movie?
Gladiator.
What are your interests?
Hanging out with my wife and kiddos, sports (all KC teams & the Chicago Bulls), anything nerdy (video games, anime, cartoons), binging YouTube videos, and working out.
If you had the world's attention for 30 seconds, what would you say?
Hot Take: Star Wars is overrated. I said what I said. ;)
Favorite part of the business process?
The ideation and launch phase. I love the creation of something that doesn't already exist.
Go-to fix for a bad day?
Ben & Jerry's Ice Cream. Yes, I know this is blasphemous because I currently own three Yogurtini Self-Serve Frozen Yogurt stores but have you ever had their Half Baked flavor?!
Where do you hang out most online?
YouTube. all. dang. day.
What's your enneagram type?
Type Three, Wing Two.
Morning person or night owl?
Morning person. I'm dead to the world by 8pm. Probably because I get up every morning at 4am. I like to get several hours of work done before my wife and kids get up!